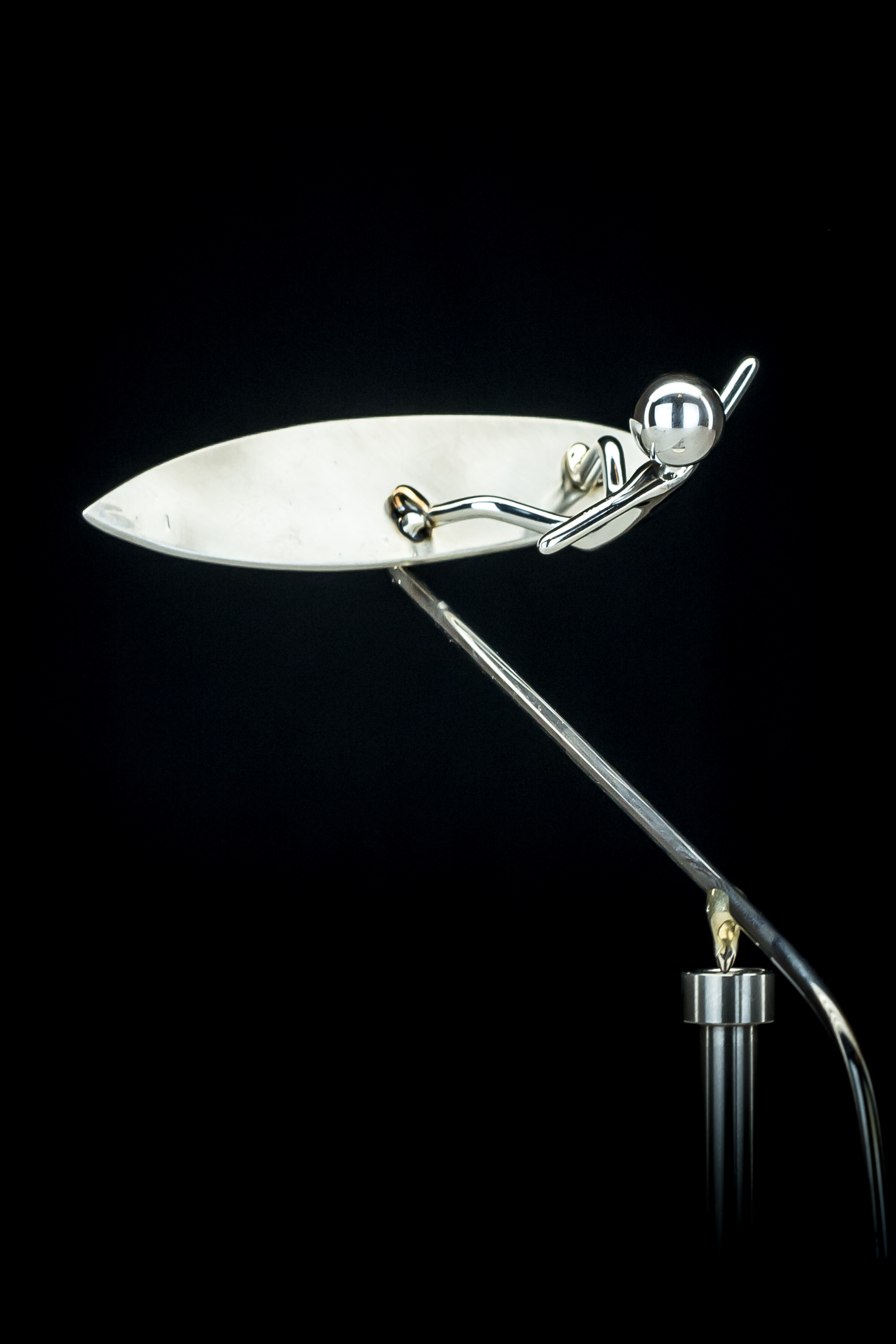 Surfer DUUUDE!
SURF ON YOUR DESK!
(even if you don't surf)
*Recently updated design - No longer just a stick man*
Description:
This little surfer dude has a very smooth sweep that looks exactly like he is carving waves! He will steadily and gently flow up and down in a circle. His board is a solid 1/8" hand-shaped piece of stainless steel! His board also has slight coloration from the natural TIG welding process! Super cool, super relaxing and super compact for any desk!!
*Upgrade to the custom "SURF" Surfboard* See the photos below. This little board was designed by me, laser cut out for precision, then I hand shape the rocker, nose and add a fin!
Dimensions:
Length: 9 inches
Height: 6 inches (while balancing)
Space needed for movement: Only 9 inch diameter!