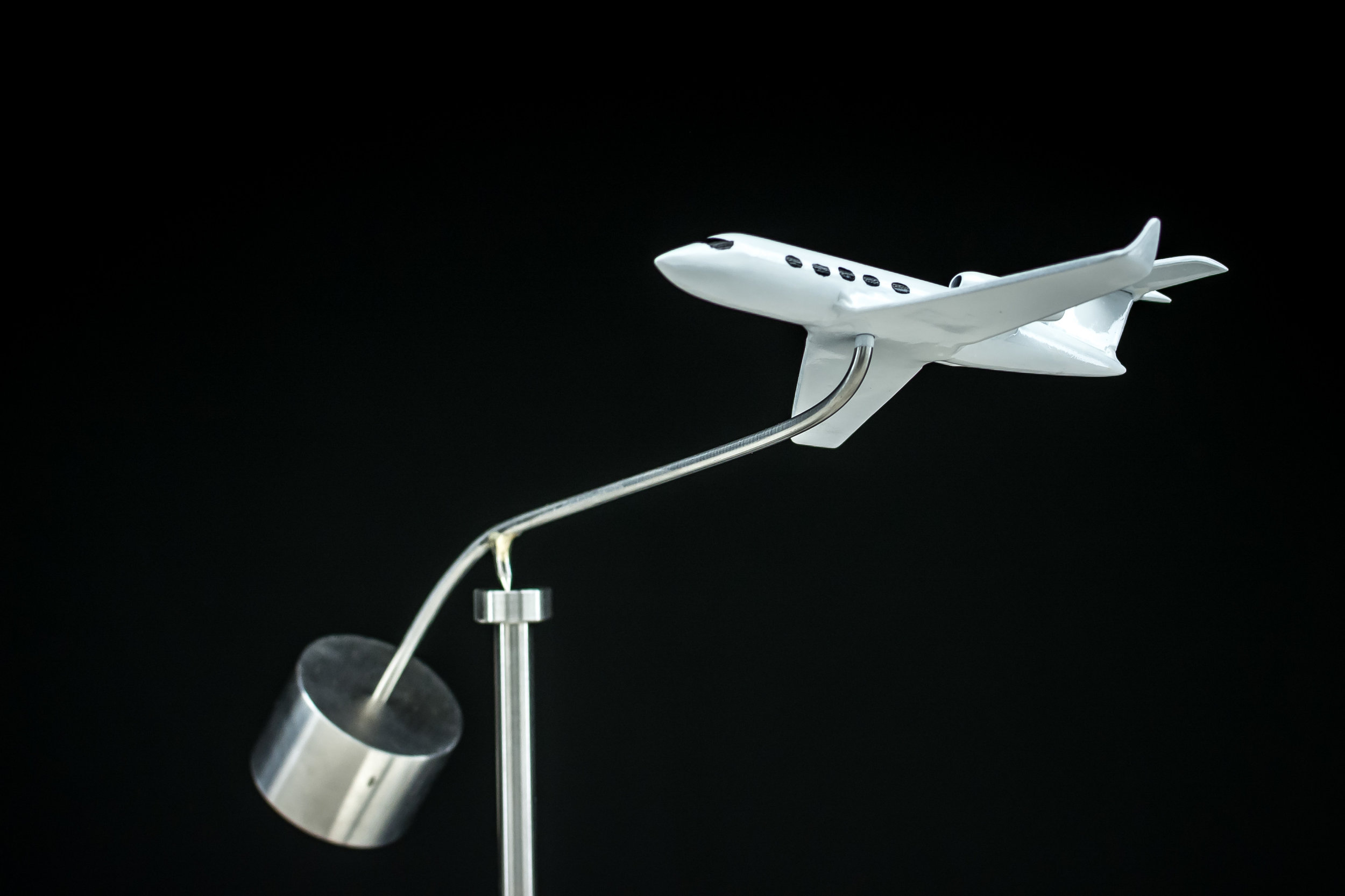 Private Jet
Please watch the video below!!
Description:
This is modeled after a Gulfstream III jet. An AWESOME handmade desk sculpture for anyone that has a career in or love of the aviation world! Every piece of this jet was cut, shaped and welded by hand from solid stainless steel. After everything was welded together and blended smooth, I used a large piece of stainless steel bar stock to balance the plane. The jet alone weighs a quarter of a pound and the sculpture overall weighs nearly one pound!
Finally, I used a special airbrush paint and blended white with pearlescent paints which you can see in direct bright light. I also added black windows and front windshield by hand and gave the entire plane several coats of clear epoxy!
COMES WITH UPGRADED PRECISION BASE
Plane Dimensions:
Wingspan: 4.0 inches
Tip to Tail: 4.75 inches
From counterweight to far wing tip: 9 inches
sold out