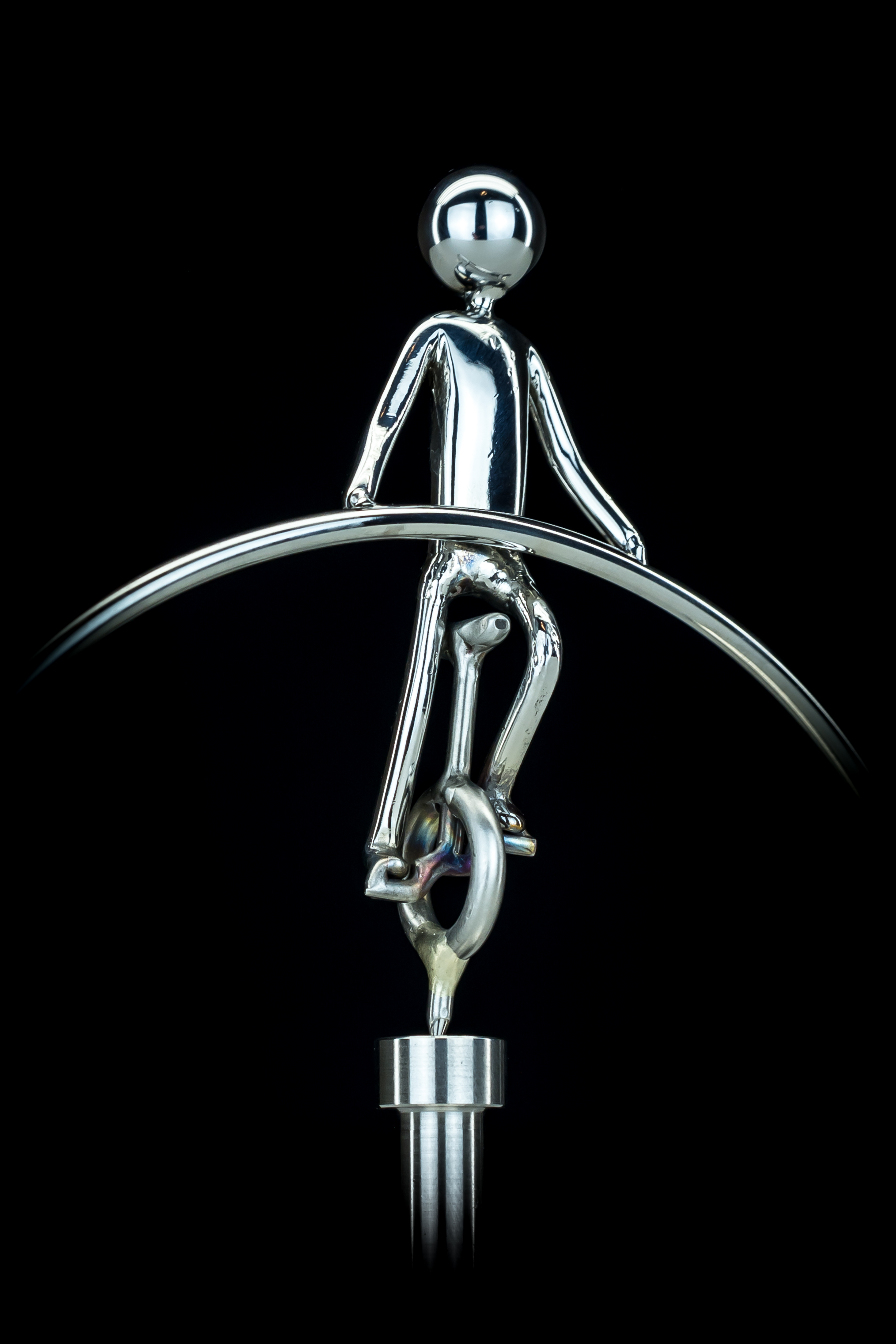 Unicyclist
HOW DO THE UNI-CYCLISTS ALWAYS BALANCE?
PLEASE WATCH THE VIDEO BELOW!
Description:
This is an updated design for 2018! continuing the trend of slowly moving away from my classic stick-figure style, I have made this uni-cyclist with a full torso and accurately positioned legs and arms! Using new tools and techniques, I have also improved the polishing finish even further. A great all-around design whether you're into uni-cycling or not - just a fun design!