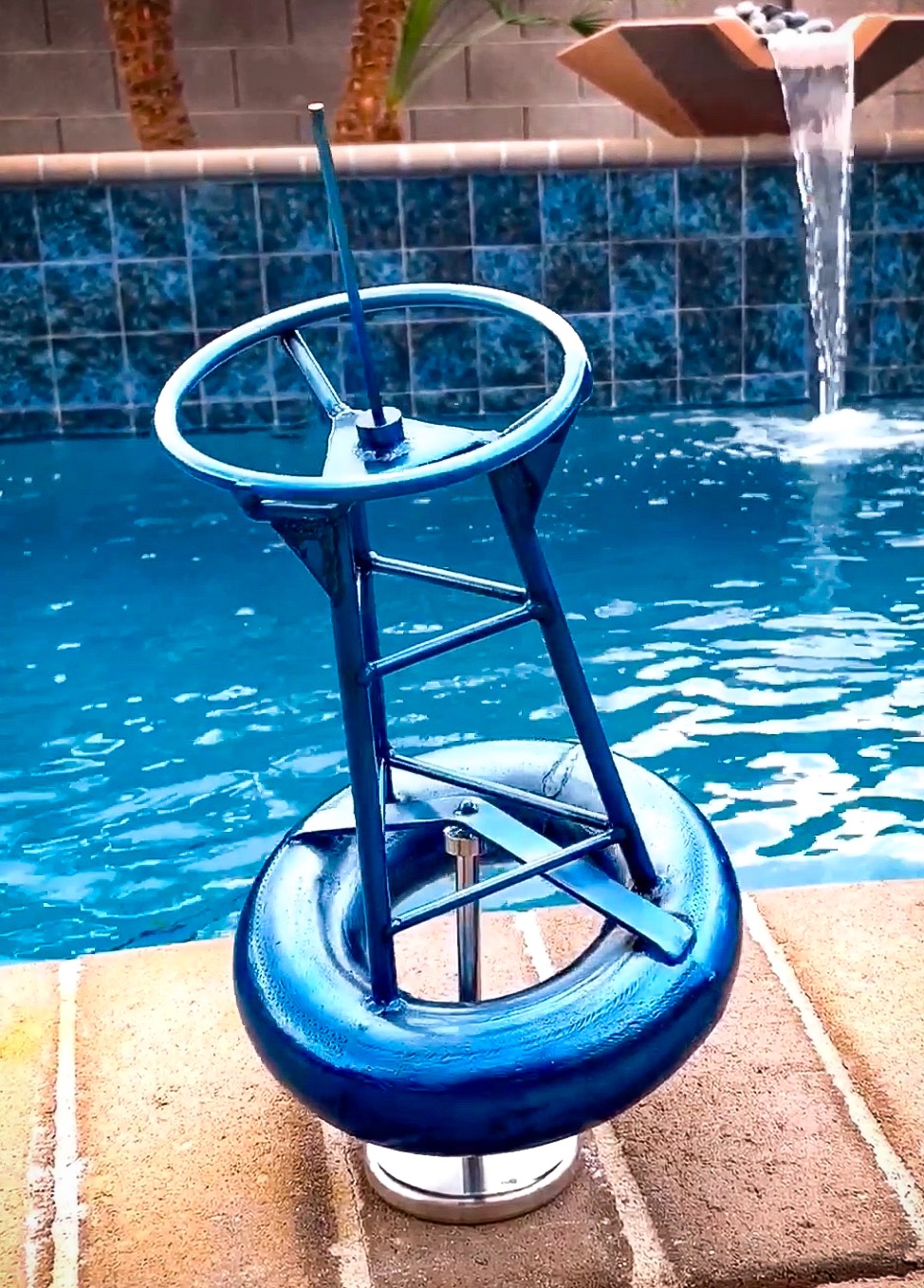 Big BLUE Buoy
4.0 LBS OF BALANCING STEEL!
AVAILABLE AND READY TO SHIP!!
THE RED BUOY IS FOR SCALE ONLY. YOU WILL RECEIVE THE BLUE BUOY AS SEEN IN THE PHOTOS!
My buoy design is still the one I am most proud of when considering the balancing aspect. I have made several sizes of this design and THIS size is my absolute favorite! It is large, heavy and very obvious on a desk, yet it is not in the way and takes minimal space! If you watch the video below, you can see just how lightly and effortlessly is spins and bobs. (video is not the same one in the photos). You and everyone that sees it will wonder just how it balances at all!
Display this as a center piece in a room, and it will immediately draw attention and guaranteed to be a conversation piece!
The "float" bottom portion of the buoy is constructed of thick steel tubing and the rest is solid stainless steel bar stock! I hand finished all areas of the buoy then carefully airbrushed a deep candy red automotive grade paint. I did three coats of clear to really bring out the red and seal the whole thing.
DIMENSIONS:
Height (while balancing): 10 inches
Width: 7 inches
Weight: 4.0 pounds
sold out